Our Story
A century ago, after the 1918 global influenza pandemic and recession, the world enjoyed a boom period, immortalised as the Roaring 20s or Jazz Age. People were ready to party, socialize, spend, and sin. Jazz exploded, ushering in dances like the Charleston and female dancers known as Flappers. 1920s women's fashion flouted traditional ideals and wore a style of dress popularized by Coco Chanel that featured dropped waists and creeping hemlines.
Now, one century later, some are predicting that the 2020s will resemble the cultural boom of the Roaring 20s. The world is gearing up for a summer of parties and social gatherings as the end of Covid-19 pandemic comes into sight. People prepare to party as a Gatsby, in flapper dresses and in art deco fashion style, in this way reclaiming the lost pandemic years.
La Vie Delight takes pride in its work to help making the Roaring 20s alive again in the 21st century with a wide variety of handmade vintage-inspired 1920s clothing for women, including Great Gatsby dresses, Flapper costumes, Charleston party outfits, Downton Abby themed fashion, art deco styled jackets, roaring twenties cloche hats, and much more.
Our goal is to create high quality vintage-inspired garments for 'real world' wardrobes, as well as to help party goers of 1920s-themed parties meet their needs for great party outfits that are not only well made but are also comfortable and body flattering.
What we mean by 'real world' wardrobes is that because our clothes are not costumey, and the materials used are quite modern (ie durable), the clothes can therefore be worn in different occasions, or even to work. It is also for a sustainable reason that our clothes are well made with high quality materials. They can be used many times, and not just once to a party and then put away for good. Most importantly, 95% of our clothes are made to order. This means that they are made only when they are truly needed. Customers have a choice to have their clothes customized based on their needs and preferences. We do not contribute to the overproduction of clothes, which is killing our planet at this moment!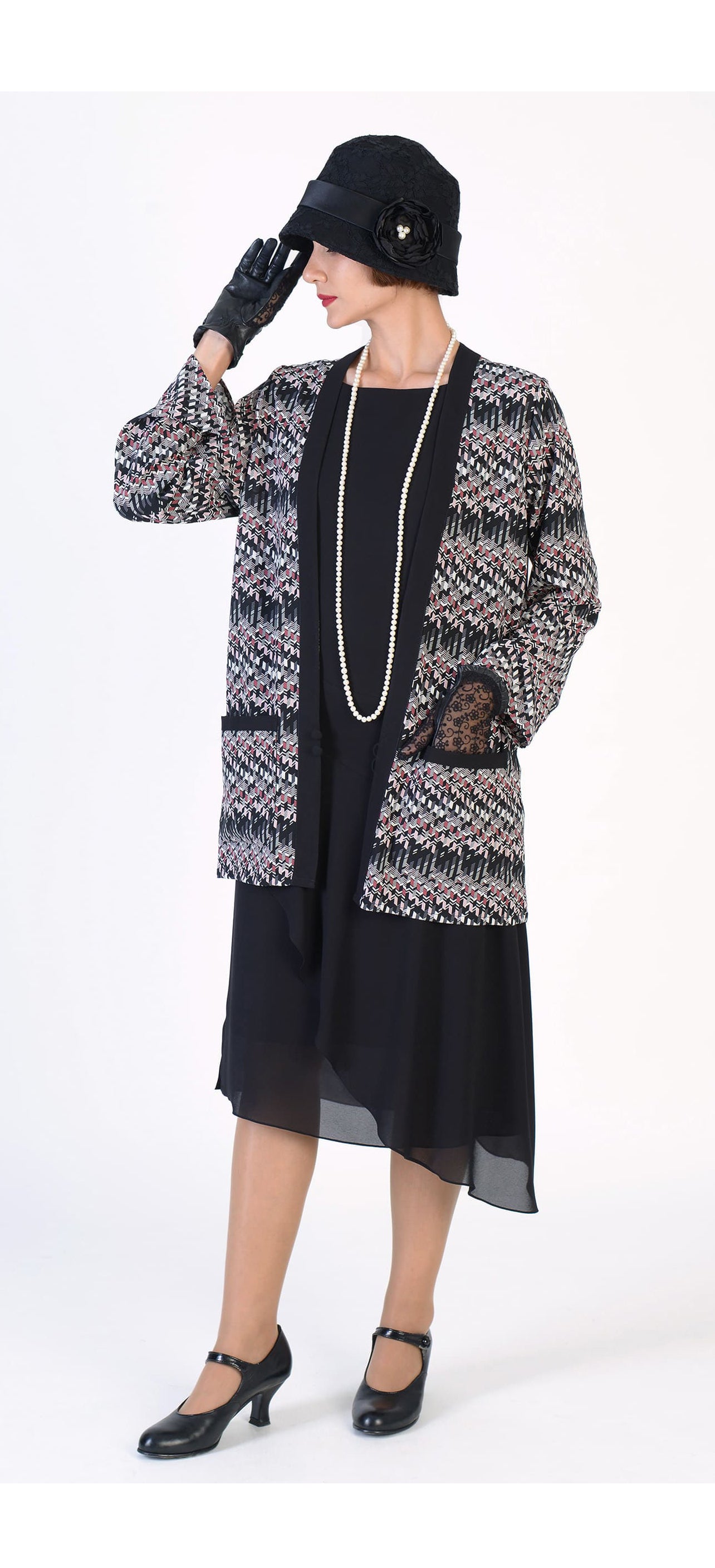 Thongbai & Team
Hello. My name is Thongbai, a self-taught designer and certified dressmaker. I lead our team of 8 people in a pet-and-smoke-free sewing studio in Bangkok, Thailand, specializing in handmade 1920s-inspired clothing.
Our small takes pride in our work, skills, services, and our contribution to help keep the Roaring Twenties alive in the 21st century. We enjoy every step of it from designing, making patterns, selecting materials, cutting, sewing, photographing, selling and packing the products to be shipped to great parties around the world.
It is our great honor to create a dress for our customers for their special 20s-themed events, organized not only to celebrate the present special situations but also to appreciate our past, the value and culture of the Roaring Twenties.
Though there are things that are beyond our ability and capability, we invite you to contact us to discuss your needs and wishes. Let's work together to achieve our mutual goal, that is to get you an outfit that you will love and enjoy wearing at your next 1920s-themed event.
Contact us